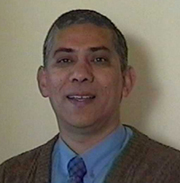 In 1983 whilst still a student at Hewat College of Education, I was fortunate to have made contact as a volunteer with a school which catered for Learners with an Intellectual Disability/Impairment. Prior to this I had never made contact with, nor realised how much has been done for people with disabilities. This chance meeting was to change my life drastically in that twenty years down the line I still feel blessed every day that I am able to share my life with my learners.
Education for learners with Special Educational Needs (ELSEN) is a very expensive commodity as a result of amongst others, the additional specialised services they require, as well as the fact that many of the teaching and learning resources are not produced locally.
Currently in South Africa the introduction of the revised national curriculum statement, Curriculum 2005 as well as the introduction of an inclusive educational system has resulted in an increase in the need for schools such as Blouvlei. Education White Paper 6 and the implementation hereof is a clear indication of the value of schools such as ours, in that the intention now is to convert special schools into resource centres. So that we can offer a greater service to Educators and Learners experiencing barriers to learning in mainstream schools.